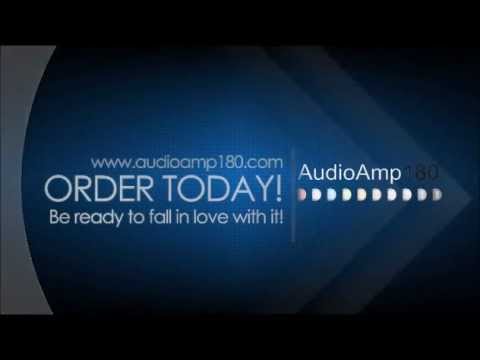 AudioAmp180 Amplifier for iPad
The AudioAmp180 is a dongle-based device that increases the audio volume, clarity, and consistency of iPads and other tablet devices. The device pushes audio out the front of a user's mobile device which provides for a more natural audio and video sync. The device works by reflecting the audio coming from your tablets rear or […]
---
---
View all screenshots
---
DESCRIPTION
The AudioAmp180 is a dongle-based device that increases the audio volume, clarity, and consistency of iPads and other tablet devices.
The device pushes audio out the front of a user's mobile device which provides for a more natural audio and video sync.
The device works by reflecting the audio coming from your tablets rear or side mounted speaker, and changing its direction by 180 degrees, concentrating the audio forward toward your ears.
The company says the product works best when sitting since it forces your tablet to avoid muffled sounds from your lap, pillows, chairs and other areas of concern.
The AudioAmp180 requires no power, yet it typically produces about 10 dB of amplitude gain across the audible spectrum, noticeably improving loudness and quality.
The product is designed to work with the iPad 1, 2, 3, 4, 5 (with Retina display), Kindle Fire 7" and 8.9", Nexus 7, and models from Lenovo, ASUS, Samsung and more.
RECOMMENDED FOR YOU